Stars... They're just like us.
If you don't live under a rock and maybe check social media from time to time, you'll know that the Oscars took place last weekend, and like every year, they did not disappoint. Now, we don't mean to make everything about Customer Success, but we've noted a couple times when the Oscars were so CSM.
Jennifer Garner realizing she missed a customer email.
With so many customers all asking for your attention via various channels, it can be easy to drop the ball and miss a timely inbound communication. As the number of human interactions with your SaaS increases, the need for scalable communication processes increases. While proactively managing your customer portfolio, you also need to provide quick answers to inbound requests. Customers expect short (if not instant) wait times from their Customer Success Managers, and they're reluctant to have to jump through hoops to get a hold of you. Make sure to align closely with Support to define the scope of your respective responsibilities, and keep your days organized and balanced between proactive value delivery and reactive firefighting.
Ryan Seacrest waiting for you to deliver that ROI.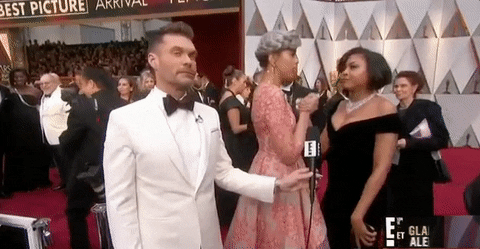 That awkward moment when your customers realize they never got what they signed up for. As a CSM, it's your job to deliver the value that Sales promised your customer. You're at risk of leaving your customer hanging when there's a misalignment with your Sales team and the handoff process is not effective in communicating the value proposition which sold the account in the first place. Goal setting and subsequent time to first value is huge in achieving long term Customer Success, make sure you're hitting the mark and your customers know what they can expect from you.
Guillermo Del Toro doing his due diligence.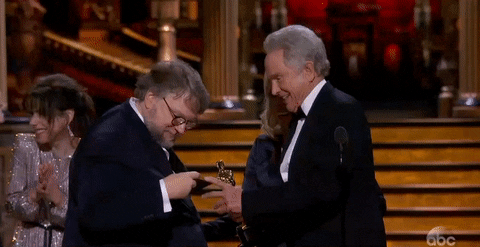 That's right, Guillermo knows what it's like to double check the information he receives. Whether that's internal cross-departmental communications or straight from the customers, a good CSM knows they might have to check the facts they are presented with before taking action. As both your and your customer's teams get bigger, the potential for mis-communications becomes significant. When a user asks for a new integration, but their colleague mentions no longer needing the said software, it's your role to look into usage data and talk to the key contacts to learn which direction to follow. As a CSM, think like Guillermo and always be thorough.
Jimmy Kimmel is not down for never-ending speeches.
When it comes to staying on track with time-management, getting stuff done and hitting deadlines is almost as rewarding as a $17,999 jetski (ok, we said almost). As a Customer Success Manager, you not only have to proactively manage your customers, but you also take part in team meetings, training, QBRs, and a hundred other internal things. No matter how large your book of business, prioritizing is key to success. It may have you sounding like a villain but the most productive CSMs are those who are selective with their time. This is not only a productive attitude to adopt, it will also help you become proactive in the long run.
Jennifer Lawrence and Emma Stone are just having a good time.
There is nothing greater than the feeling of achieving something, and in this case, seeing your customer's success materialize when they fill out a positive NPS, when their health goes from yellow to green, or when they officially become an advocate - all because of you - it's reason enough to celebrate. Take a leaf out of BFFs Jennifer Lawrence and Emma Stone's book and celebrate!
About the Author

Follow on Linkedin More Content by Asra Sarfraz